The 2022 Chevy Bolt EUV in Saline MI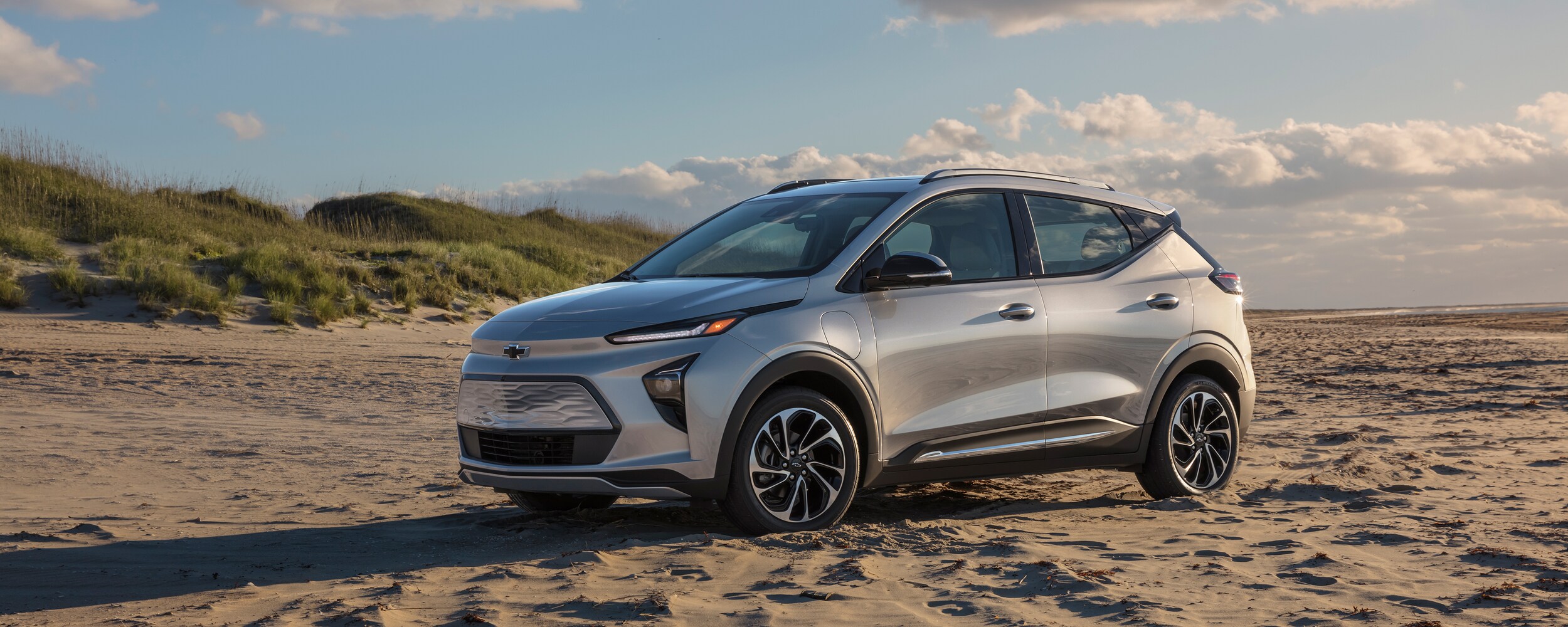 Learn About the Upcoming All-New 2022 Chevy Bolt EUV
Are you interested in seeing the future come to you? Then take the time to learn more about the upcoming all-new 2022 Chevy Bolt EUV near Saline. This electric vehicle is more than ready to whisk you away and show you what the future holds.
Performance
With an electric car comes new possibilities. In the all-new Chevy Bolt EUV, drivers can forget all about old gas stations. Instead, it is time to focus on charging quickly for an estimated 250 miles of range. Charging is quite simple and can easily fit into your busy, exciting schedule. Choose between a level 1 and level 2 charging plug on your Dual Level Charge Cord, which allows drivers to continually change up their charge speed. Add some fun and flair while charging your car with an illuminated charge port. Worried about having to keep an eye on your vehicle's charge constantly? Customers who purchase or lease the all-new 2022 Chevy Bolt EUV are eligible to have a level 2 charging port installed in their home.
Regenerative braking allows Ann Arbor drivers to regain some energy with a simple pull of a paddle. Capture that energy through one-pedal driving, using only the accelerator to speed up and slow down. Energy Assist calculates the best route while you try to navigate to your destination.
Design
The 2022 Chevy Bolt EUV is sleek and refined. Featuring a bright design, the Bolt EUV comes with all the flair drivers expect. Bold styling and a spacious interior hint at the look of an all-electric future. On the inside, drivers find a premium interior sculpted to make all five passengers feel right at home. LED lighting draws in the eye on the exterior, while sequential turn signals boldly announce every which way the Bolt EUV will go. Overall, the upcoming 2022 Chevy Bolt EUV is magnetic in design.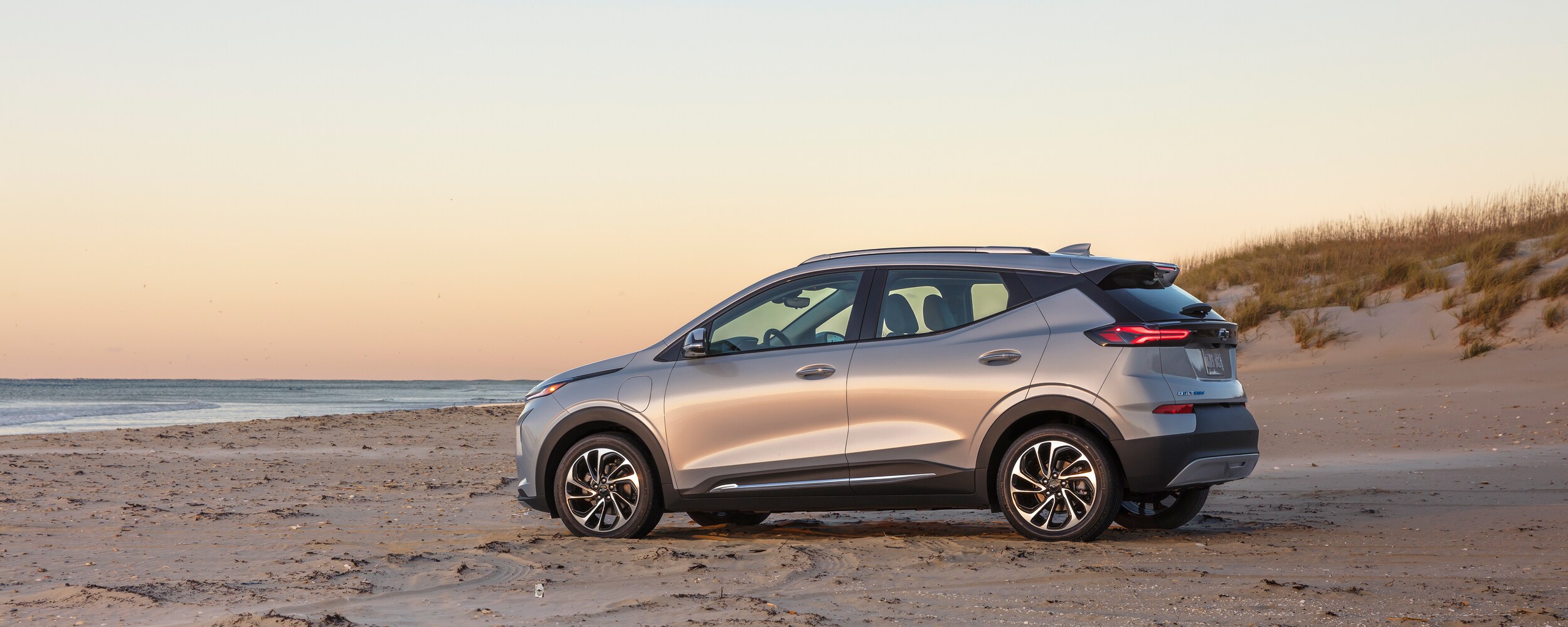 Safety
Staying safe out on the Ypsilanti road is an important part of any journey. The 2022 Chevy Bolt EUV knows that all too well, which is why it features Chevy Safety Assist. This suite comes with six advanced safety technologies that not only help avoid unexpected incidents but also keeps your peace of mind.
Forward Collision Alert warns drivers when a frontal collision is imminent, allowing them to take precautions and avoid incidents. Automatic Emergency Braking aids this by applying the brakes when the Bolt EUV gets too close to an obstacle in front of it. The Bolt EUV can similarly detect pedestrians in front of it with Front Pedestrian Braking. Add on Lane Keep Assist with Lane Departure Warning, a Following Distance Indicator, and IntelliBeam® Auto High Beam Assist to round out the suite, and there is plenty of reason to keep your peace of mind.
Stress-Free Car Shopping
The interior technology runs seamlessly in the Bolt EUV around Canton. Through wireless device charging, drivers never worry about losing power in their smartphones. Always stay connected to notifications about the weather, the news, text messages and calls, and more through Apple CarPlay and Android Auto, both standard. Easily access and play your favorite tunes through the intuitive driver display screens.
Trims
The upcoming 2022 Chevy Bolt EUV will be available in three trims. Each trim adds and comes with unique features to better suit your specific driving style and needs.
2022 Chevy Bolt EUV LT
2022 Chevy Bolt EUV Premier
2022 Chevy Bolt EUV Launch
Plug in to Your New Lifestyle
While the 2022 Chevy Bolt EUV is not here yet, there is still plenty of reason to get excited. Mark your calendar and get ready to change your driving life for the better. Let go of the past, and look forward to a brighter, more exciting future.